Our Practices
Current Investigations
General
Drug Injury
Medical Devices
Product Liability
Food
Category : Toxic Injury
The Honorable Judge Eldon E. Fallon of the U.S. Eastern District Court, New Orleans, Louisiana, announced on Friday that Seeger Weiss LLP and the other members of the Plaintiffs' Steering Committee, along with defendant Knauf Plasterboard Tianjin (KPT) had proposed a settlement in the toxic Chinese drywall case affecting thousands of American families.
The victims in the case, who own close to 5,000 properties, alleged that German manufacturer Knauf sold defective drywall that was installed in their homes. The toxic ingredients in the faulty imported products caused the plaintiffs a host of problems, ranging from the corrosion of plumbing and electrical systems to respiratory problems and other physical injuries. The final settlement, which will cover remediation of the affected properties and claims of personal injury and equity loss, is expected to be between $800 million and $1 billion. Read more about the groundbreaking settlement.
For Seeger Weiss LLP, the victory is one of many in a long and complicated battle against Knauf on behalf of several homeowners who have fallen victim to the manufacturer's defective product. In 2009, founding partner Christopher Seeger along with Stephen J. Herman of Herman, Herman, Katz & Cotlar became the first to take KPT, a division of Knauf, to trial. In the bellwether verdict, the plaintiffs were awarded $164,049. Since then, Mr. Seeger has gone on to win close to $3 million for other victims of the toxic drywall.
Seeger Weiss continues to investigate toxic Chinese drywall claims. Our defective products practice has the expertise and the track record you need to settle your claims. Learn more about our Chinese drywall investigation here.
A recent health report from CBS Philadelphia investigates DePuy Orthopaedics' defective hip replacements, and asks, "Why were so many people being injured by implants that are FDA approved?" The  hip implants, which due to their design have been shown to lead to blood poisoning, were recalled in August 2010. Before they were however, they caused many of the patients who received them life-threatening conditions, toxic injuries and debilitating pain. Visit CBS Philadelphia to watch a video featuring two of these stories and read the entire report.
Seeger Weiss LLP is currently investigating the claims of those harmed by the DePuy ASR Hip Implant. If you or someone you know has suffered complications from the DePuy ASR Hip Implant, contact Seeger Weiss LLP today. An attorney with our award-winning drug injury class action practice will assist you in evaluating your claim. Attorney consultations incur no obligation on your part and all initial consultations are free of charge. Seeger Weiss LLP has office locations in New York, New Jersey, Pennsylvania and California.
Information about the 2012 Stryker hip replacement recall.
From the Washington Post's Federal Eye:
BP has reimbursed the federal government $518 million for clean-up costs for the April oil spill in the Gulf of Mexico, a sum that has hit $581 million and keeps growing, congressional auditors said.

Auditors said there was about $1.6 billion in the fund as of the end of September. But to limit the government's exposure, the law caps at $1 billion what agencies can draw from it for cleanup costs — even if the oil company responsible for a spill pledges to reimburse the government for all costs. The fund is at risk in the near future of reaching the limit of what the government can spend, the GAO said.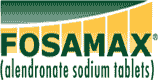 From the Wall Street Journal Law Blog:
The condition, a debilitating jaw deterioration, has taken center stage in a trial in Manhattan over Merck's drug Fosamax, which thousands have alleged causes the condition. Fosamax is most typically prescribed to older women with thinning bones.

The case is pitting Judith Graves, a 67-year-old retired investigator for the United States Army, against Merck. According to the NYT, her lawyer, Timothy O'Brien recently told the jury that Graves's jaw deterioration, allegedly caused by Fosamax, had required five surgeries, including one to replace part of her jaw with a bone from her left arm.
A survey of the seafloor near BP's blown-out well in the Gulf of Mexico has turned up dead and dying coral reefs that were probably damaged by the oil spill, scientists said Friday.

…

The large areas of darkened coral and other damaged marine organisms were almost certainly dying from exposure to toxic substances, scientists said.
Despite Lowe's assurances that it sold only American drywall, the proposed settlement in that case has touched a nerve with attorneys in the multi-district litigation in New Orleans federal court, which is focused strictly on Chinese drywall. The case involves thousands of homeowners, builders and suppliers.

Plaintiffs' attorneys involved in the federal case asked U.S. District Judge Eldon Fallon to block the original Lowe's settlement, arguing that it "interferes with and erodes" the federal litigation and Fallon's authority to deal with the wide scope of the drywall problem. Fallon has scheduled a hearing on the matter for next week.

Russ Herman, lead counsel for the plaintiffs in the federal case, told ProPublica and the Herald-Tribune his clients will oppose the Lowe's agreement as long as it appears to include Chinese drywall.

"There's one way to cure this situation: Just take the word 'Chinese' drywall out of that settlement," Herman said. "If Lowe's is going to contend under oath that they sold no Chinese drywall, then there's no reason they should be forcing Chinese drywall homeowners to release their claims against the company."

Herman said his clients aren't convinced that Lowe's didn't sell Chinese drywall. He said his team of attorneys is investigating whether Lowe's bought drywall from Interior-Exterior Building Supply, one of the Louisiana-based suppliers at the center of the Chinese drywall case.

"As far as I'm concerned, either they (Lowe's) are telling the truth or they're not. If they're telling the truth, then eliminate Chinese drywall from your settlement," Herman said.
Learn more at the BP Oil Spill Network or Seeger Weiss's own Gulf Oil Spill Legal Resource Center.
The oil catastrophe in the Gulf of Mexico is far from over. By documenting what is happening, Project Gulf Impact hopes to create global awareness of the problems at hand, and to help protect, through education and immediate action, the health of the residents of the Gulf of Mexico and others that are being affected by the spill.
Learn more at the BP Oil Spill Network or Seeger Weiss's own Gulf Oil Spill Legal Resource Center.
The oil company said it has spent $11.2 billion so far reacting to the blowout, which began April 20 with an explosion that killed 11 workers aboard the Deepwater Horizon drilling rig. The well was declared to be fully sealed on Sept. 19.

BP announced in June that it would set up a $20 billion trust fund to guarantee payment of individual damage claims.

So far, BP said it has contributed $3 billion to the fund, and would add $2 billion in the fourth quarter. In following quarters, BP said the contribution would fall to $1.25 billion.
Seeger Weiss wins another victory against corporate agriculture, when a Jackson County, Missouri jury awarded $11 million to small, family farms overrun by waste this week. Read our press release for more information.
This case has garnered significant media attention, from major news outlets, to local papers, to legal blogs.
Associated Press (via Washington Post):
"If we sit down and talk, we can include more than money," [plaintiff co-counsel Charlie Speer] told The Associated Press on Thursday. "It's common sense. Nobody wants to live across the street from 80,000 hogs."
"You can't simply come into these environs, decimate the land, and expect not to be held accountable," said plaintiffs counsel Stephen Weiss of Seeger Weiss.  "We don't want to put them out of business. We just want them to reform how they do business." Weiss told us residents and Premium Standard began negotiating a global settlement after the company won a defense verdict in a 2007 trial, but those talks ended when a memo from the company was leaked to the Kansas City Star. "That chilled the discussions for reasons I don't understand," Weiss told us. "[Premium Standard's parent company] chose to walk away from any global settlement."