Our Practices
Current Investigations
General
Drug Injury
Medical Devices
Product Liability
Food
'Jawbone Death' and the Law: The Latest Fosamax Trial Rolls On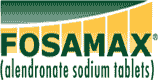 From the Wall Street Journal Law Blog:
The condition, a debilitating jaw deterioration, has taken center stage in a trial in Manhattan over Merck's drug Fosamax, which thousands have alleged causes the condition. Fosamax is most typically prescribed to older women with thinning bones.

The case is pitting Judith Graves, a 67-year-old retired investigator for the United States Army, against Merck. According to the NYT, her lawyer, Timothy O'Brien recently told the jury that Graves's jaw deterioration, allegedly caused by Fosamax, had required five surgeries, including one to replace part of her jaw with a bone from her left arm.
---
Leave a reply